FOTOROID 2XX CAMERA  iPHONE 4/4s/5/5s/iPad
Since 2007 we've been creating fun retro instant cameras from the 1950s, 1960s and 1970s.
FotoRoid 200 - Packfilm Camera [FREE DOWNLOAD]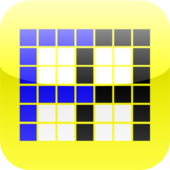 The
FREE
Packfilm Camera
emulator for iOS.
Launched Dec 2012.
Same processing pipeline as FotoRoid 2HD.
Output limited to 960x540 pixels.
FotoRoid 2HD - "Peel-Apart Pack Film" Camera [DOWNLOAD]
The
original
Pack Film Camera
for iPhone and iPad.
Completely redesigned from scratch for the iPhone 4, iPhone 5 & iPad 2.
Real-time emulation using GPU techniques.
Real-time HD processing and WYSIWYG snapshot preview.
Emulates many "peel-apart" pack film cameras and camera backs.
No canned presets, everything is customizable.
Works with both front and back cameras.
Pluggable film modules alter light-transfer characteristics.
Adjustable noise, registration and compositing.
Emulates uneven developer squeegee.
Emulates expired film with encrusted developer packs.
Emulates variety of gentle lens distortion effects.